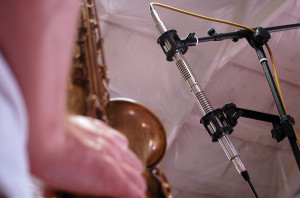 I am proud to say that RM-5 ribbon microphones were chosen for the awesome saxophone mouthpiece review written by The Diligent Musician blog. The author compares 19 different mouthpieces for Alto Saxophones in details, with quality audio samples for each model. The article is certainly worth your time, and I would say it is a must-read (and listen) if you are a saxophone player!
Read more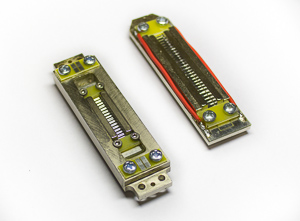 The first assembled prototype of a new RE-323 ribbon microphone motor with a ribbon installed! The mechanical design is quite sophisticated, but all the parts come together neatly with just a tiny bit of filing for FR4 pads. Cool, taking into account that they were machined by three different local contractors...
Read more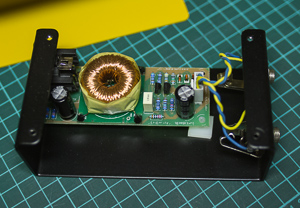 Today I've assembled the first prototype of a Transformer Coupled Active DI that will be available as a kit soon. It is a simple, yet very good sounding classical design with a j-fet input stage chosen for its virtually unlimited input impedance (the input impedance of the device is set to 10Mohms) and a bipolar buffer/transformer driver. The transformer is my own original design developed and made particularly for this Active DI project...
Read more