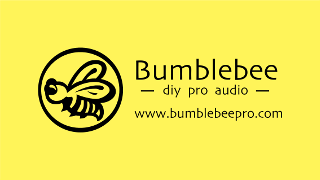 We are Migrating to Bumblebeepro.com Domain
Both web-sites are accepting the orders without any interruptions!! All your orders and inquiries are processed as usual, all the e-mails are active and monitored!
Hi everyone! You might be aware that there was some confusion about our branding - we've started as DIY Audio Components, then introduced some equipment branded as Bumblebee, but still featured on DIY Audio Components web-site... Now we've made the final decision to re-brand everything as Bumblebee in order to make things simple and clear. So, I wanted to let you know that we have started migrating to bumblebeepro.com domain.
The Bumblebeepro.com is a web-site created on a modern engine, which is finally mobile friendly (the absence of mobile version was a big problem with DIY Audio Components) and generally up-to-date looking. Hope you'll enjoy it!
The migration will be going on step-by-step and the pages that were moved to the new domain will be automatically redirected to Bumblebeepro.com when you try accessing them on DIY Audio Components. So, don't worry if you've saved some direct links - everything will be active, just moved to the new domain, no need to re-save anything. We'll try to make this process smooth and neat, so all the knowledge database that is available here will simply slowly re-appear on the new web-site with new looks and probably updated content.
Thanks for your patience and understanding!
Yours, Artur Fisher.