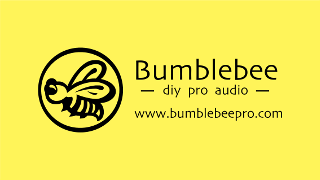 We are Migrating to Bumblebeepro.com Domain
Both web-sites are accepting the orders without any interruptions!! All your orders and inquiries are processed as usual, all the e-mails are active and monitored!
Hi everyone! You might be aware that there was some confusion about our branding - we've started as DIY Audio Components, then introduced some equipment branded as Bumblebee, but still featured on DIY Audio Components web-site... Now we've made the final decision to re-brand everything as Bumblebee in order to make things simple and clear. So, I wanted to let you know that we have started migrating to bumblebeepro.com domain...